The choice of technical characteristics such as the type of traction, the dimensions, capacity, speed, type of operating system, is made by analysing the structure of the building, the quantity and type of traffic that the lift will have to deal with.
ELMA produces lifts of all types and forms: from traditional plants to panoramic plants that run anchored directly onto the external walls of buildings.
The lift car is completely customizable: ELMA is able to offer, in addition to a wide range of standard models, also highly customized products, irrespective of the type of traction or the kind of plant chosen. Care for details, the quality of materials used and construction solidity; ensure the maximum long-term satisfaction of the customer.
In the "Data Sheets" section, you can download the drawings with the overall dimensions of the Passenger lifts and standard bed lifts.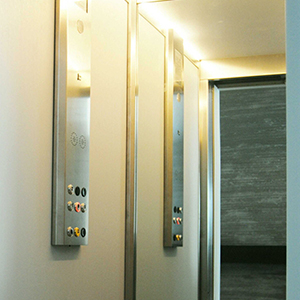 The NEW GAMMA series cars, feature a modern and appealing look and sturdy construction, at competitive prices.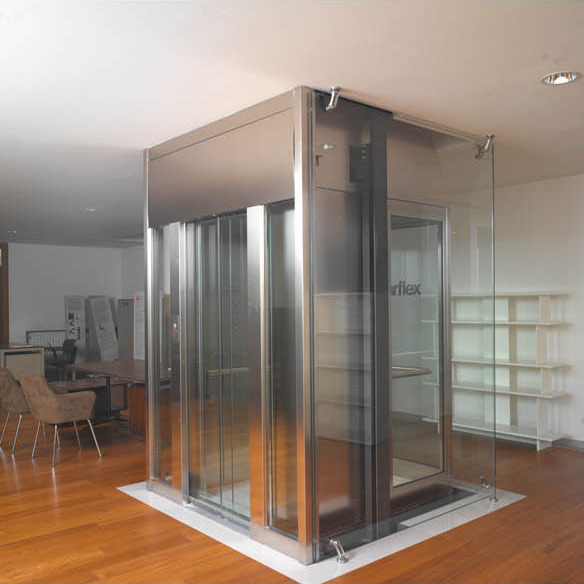 Glass is a material that is both antique and extremely modern at the same time, and therefore suited to different styles. The current manufacturing technologies have made it possible to obtain products that were unconceivable not long ago.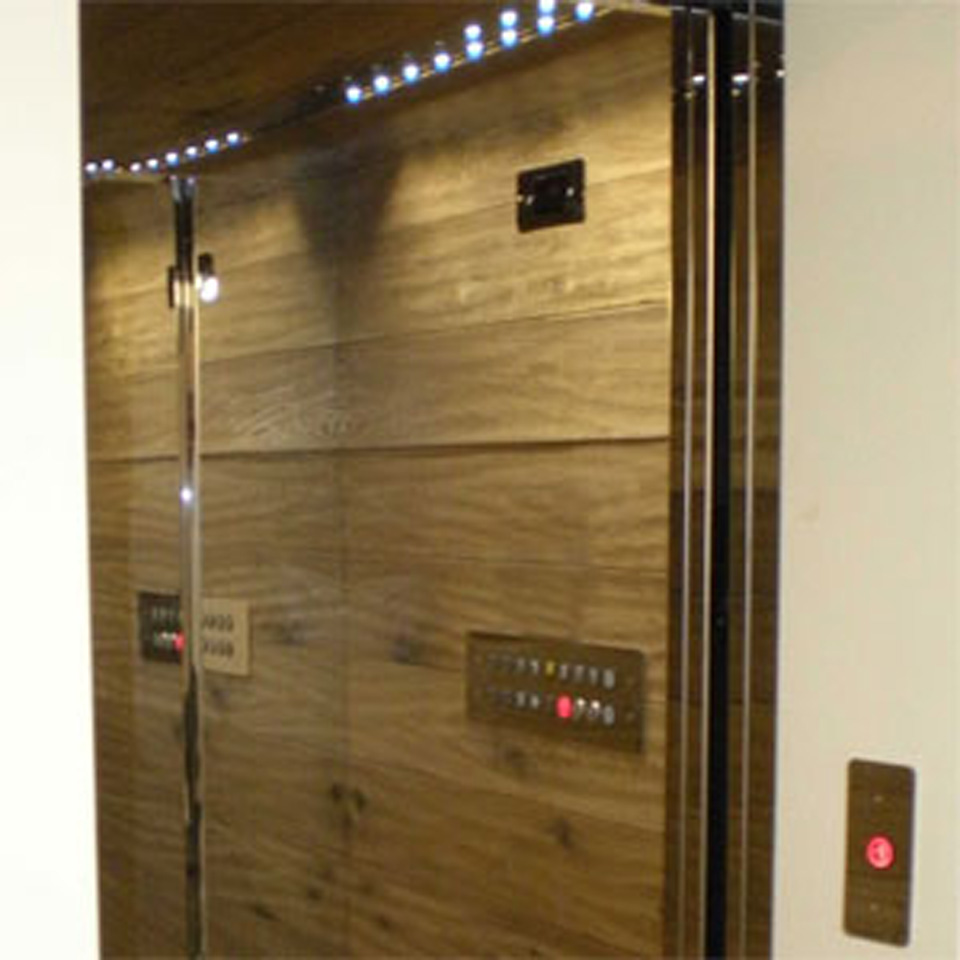 The natural diversity of wood makes each car unique. The warm and welcoming feeling provided by wood, is well suited to prestigious buildings, particularly residential ones.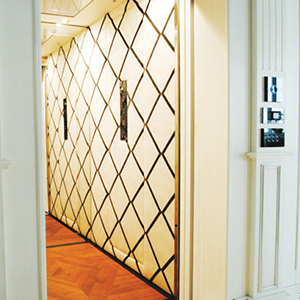 It is normal for ELMA to allow customers to choose special coverings.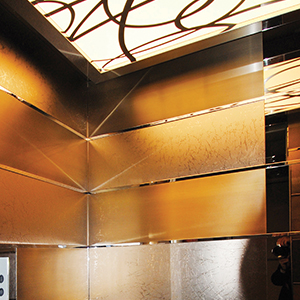 Stainless steel is well suited to modern environments. It is available in a wide range of finished, from satin to bright finish, from decorated to painted.
Plastic laminate gives the possibility to choose from a wide range of colours. The resistance of this easy to clean competitively priced product, makes it suitable for every kind of use.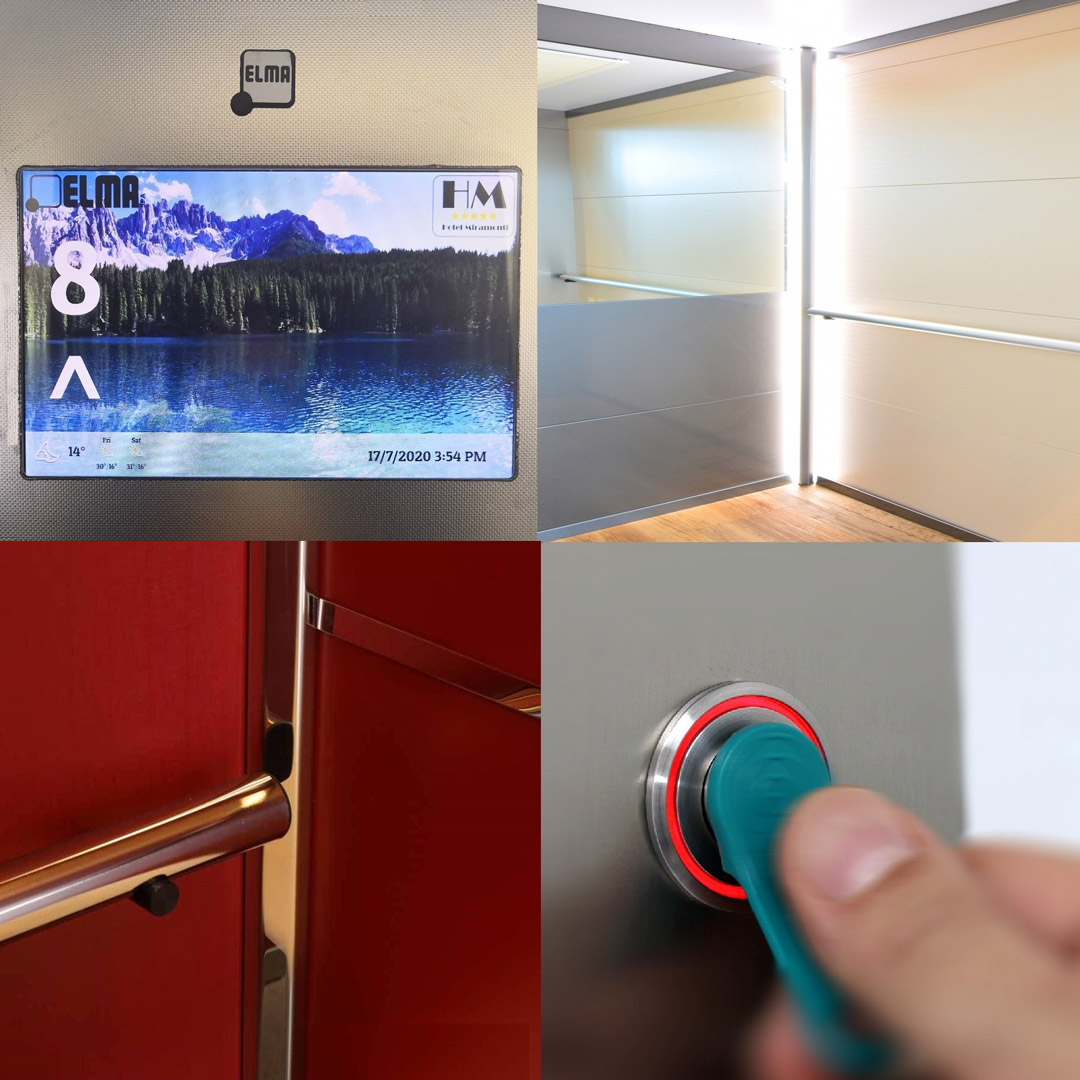 Allowing customers to personalise their lift by choosing from a wide range of accessories is the norm for ELMA.